About The Project
The project will feature three public presentations with a brief introductory lecture by a humanities' scholar followed by the centerpiece of the symposia- a veteran panel discussion recruited from colleges, universities, and veterans' organizations. Each public presentation, in South County (Kingston), Providence, and Warwick, will include the same veteran panel participants.
You may
ACCESS MATERIALS
via our online platform, Sakai, after
REGISTERING FOR FREE
receive sign-in information.
The goal of this symposium will be to demonstrate the ability of humanities' texts to provide a common space to interrogate and share intense human experiences constructed by war including pride, guilt, and alienation from civilian peers. Representations in literature and history, compared and contrasted with the homecoming memories of the veteran panel, will hopefully foster a bond of empathy between the veteran participants and the audience and demonstrate that well-crafted depictions can provide a shared space to explore inner conflict and alienation as well as complicate popular understandings and conceptions of patriotism and how these concepts relate to the human condition. These representations found in humanities' texts provide a needed bridge that can help to build understanding of the soldier's reception in the larger community emphasizing the different public forms over the generations. These forms vary from hero worship to scorn and shame to the more contemporary reaction which seems to mix the two, over politicization of the figure of the returning soldier, slightly paternalistic and yet, ironically, a willful ignorance to the reality of the obstacles this population faces when trying to reintegrate with the citizen population. Minority veterans in particular are encouraged to participate because of the unique perspective they bring to this complex conversation, a perspective which is woefully under-voiced in existing war literature.
Texts from Post 9/11, Vietnam, and the two world wars will be considered for discussion and made available to the public prior to each presentation to encourage audience comment and participation. A list of included texts is forthcoming and will be posted to this site when available.
​
​
Powered by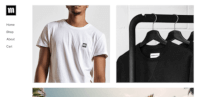 Create your own unique website with customizable templates.