Thomas Conroy
Dr. Conroy earned a Ph.D. in Communication from University of Massachusetts Amherst in 1995 and taught at Castleton State College in Vermont for 22 years as a tenured Professor. During that period, he served two terms as Department Chair and was awarded early promotion to full professor and a Vermont State College Fellowship in recognition of research and teaching excellence. In 2011, he received a Distinguished Alumni award from Rhode Island College.
Prior to his academic career, Dr. Conroy served with the 172d Medical Unit in Vietnam and worked as a counselor/publicist/grant writer for Vietnam Era Veterans Association in Providence Rhode Island. In 1982 he was awarded a Rhode Island Council for the Humanities grant for the Roger Williams Park sponsored project The End of a Line: Primo Landi, Ornamental Architect. During his stay at UMass Amherst, he worked part time as a publicist for the Horticulture Therapy Program at the Northampton Veterans Administration Hospital and won an award in recognition of this effort. His 1995 Ph.D. dissertation focused on the POW/MIA myth and the consequence of that myth for Vietnam Veterans. In addition he is the co-editor and a contributor to the 2007
Constructing America's War Culture
published by Lexington books. He currently is a volunteer publicist for the URI Center for Nonviolence and Peace Studies and is a member of Veterans for Peace as well as the Rhode Island Vietnam Veterans' Memorial Foundation. Tom has recently taught part time for the URI Communication Department.
​Robert Widell
Rob Widell is an associate professor in the Department of History at URI. He teaches courses on African American and U.S. History, with an emphasis on movements for social and political change. He also offers the "Classroom Without Borders" colloquium in the Honors Program and "Documenting Rhode Island," an oral history-based course focused on the various cultures of the Ocean State. His interest in the homecoming experiences of veterans stems broadly from his work in African American history and more specifically from his
research and writing on the Black Panther Party
.
Professor Widell grew up in Alabama and had focused his research on that state's troubled history with regard to race. His first book was titled
Birmingham and the Long Black Freedom Struggle
and documented the story of black activism in Birmingham, Alabama, in the late-1960s and 1970s. The book chronicles efforts by steel workers, hospital workers, welfare recipients, public housing residents, Vietnam veterans, and others who organized around issues such as fair employment, police brutality, and access to healthcare, housing, and municipal services. His current research uses the case of Johnny "Imani" Harris to explore the intersection of race, mass incarceration, capital punishment, and political organizing in the late-twentieth century South.
​Molly Volanth Hall

Molly Hall is an instructor of Literature and Writing at University of Rhode Island where she is completing her doctorate in English literature and culture. Her dissertation has the preliminary title: "Echoes of World War I: Ecological Impacts of Military Logic on Temporalities of Brink and Acceleration in Modernist Literature, 1890-1965." In the Fall of 2015 she taught a course at URI on war stories in the twentieth century, examining representations of the war zone and returns to home landscape from WWI to The Iraq and Afghanistan Wars in short stories by American and British authors.

She has published a chapter—"Wollstonecraft—Unnatural Woman: Between the Nature of the Feminine and a Gendered Nature" in the collection Romantic Sustainability: Endurance and the Natural World, 1780-1830 (Lexington Books, 2016) which addresses similar interminglings of landscape and subject in early rights-based political treatises. She has presented her work on the intersections of modernism, ecocriticism, and war at MLA (2013), ASLE (2015), ACLA (2016). She recently presented her paper "Trench, Garden, Park, and Field: Temporalizing Landscapes of Heritage in Virginia Woolf's Interwar Britain," at the 26th Annual International Conference on Virginia Woolf in Leeds, which addressed impacts of WWI on national identity in relationship to landscape aesthetics after coming home, a topic she has previously presented on in the work of such Trench Poets as Siegfried Sassoon and his The Memoirs of George Sherston. Her work on the echoes of nuclear war in the 1980s fiction of Bret Easton Ellis and on the interpolation of the foriegn trench within the landscape of home in the early 20th century fiction of Rebecca West are both currently under review at a peer reviewed journals.
Powered by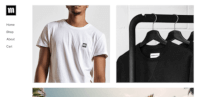 Create your own unique website with customizable templates.